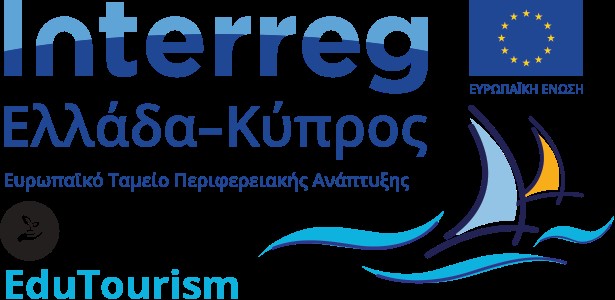 The program focuses on educational tourism, a subcategory of alternative tourism, through which the tourist experience is combined with specific educational goals. Educational tourism is an activity which, while it can greatly enrich the tourist experience and make it even more competitive, is a form of tourism that remains untapped. Proof of this is the limited information available and the limited number of scientific literature. The EduTourism project aims to develop a comprehensive educational tourism product for young people aged 16-25 that will connect historically, culturally and environmentally the eligible areas (Crete and Cyprus).
The main goal is to expand the tourist season in Greece-Cyprus, through the improvement of the attractiveness of areas of natural and cultural interest. This will be achieved through the development of a comprehensive educational tourism product that on the one hand will strengthen the profile of the two countries, on the other hand will aim at achieving specific educational results. The project is in line with the strategy of the Program since the product that will be developed will be based on the utilization of the comparative advantages of Greece-Cyprus, strengthening the competitiveness in both the tourism and education sectors. Side goals:
creation of an educational tourism product that highlights the natural-cultural heritage and extends the tourist season
creation of an educational program for trainers, teachers and tourism professionals to ensure the sustainability of the project results
creation of a platform that will aim to create an online community for the promotion of educational tourism
organization and implementation of targeted publicity actions, which will aim to inform the target groups, the final beneficiaries, but also the bodies involved in the project, in order to create the appropriate conditions for the sustainability of the results.
The successful implementation of the project is expected to improve the attractiveness of the areas of natural and cultural interest covered in the project.